Devils Angels and Dating
A short animation by Michael Cawood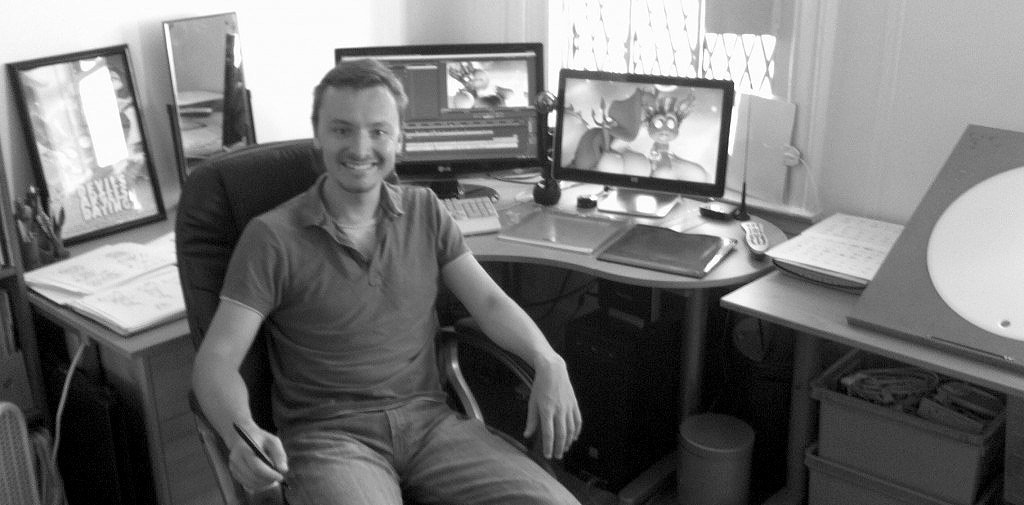 Devils Angels and Dating was directed and produced by Michael Cawood. 100's of artists around the world helped Michael produce this great short animation.
Iskander Mellakh joined the Devils team during the asset building stage.
Michael's short animation was a breakthrough in on-line collaboration projects, he managed to get 100's of artists to work together all around the world using the internet as a means of communication. One of the tools that helped Michael achieve his award winning animation was a website called ning. He set up a site http://devilsangelsanddating.ning.com/ to manage all the data that was being produced.
For a full list of credits please see visit http://michaelcawood.com/CGShort.htm
With nearly 3 million views Michael Cawood's Devils Angels and Dating has done really well!
Iskander focused on the more technical work and FX during the production and was credited as a Technical Director. His work can be seen throughout the film primarily: rigging, fx, scripting and some asset work.
"He's been a strong supporter ever since and had a great attitude. It's key people like that that really pull a project together."

- Michael Cawood