Jeff Wixon - Freelance Video Editor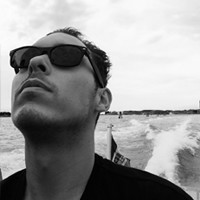 I am a professional freelance Video Editor based in London.
Editing for over 8 years my love for story telling grows more each day. I am constantly seeking new challenges to not only better myself at my craft but feed my passion for editing.
I work across editing platforms Premiere, FCP7 and Avid.
I am also a user of After effects, creating various
typography and slideshow style animations.

I've worked on a diverse range of projects for Broadcast TV, corporate promos, live events and trailers, typography
slide show animations, and mood and pitch films
for advertising agencies across London.
Jeff Wixon's showreel
Jeff Wixon's social network